Project manager and social soul
Alex Riecke-Gonzales is a bit of a Jill-of-all-trades. Though Alex is primarily here to make sure all details of a project are considered and completed, she is also the in-house social media strategist and millennial blogger. Whether you're a Creative Company client or you run into us online, odds are that you'll end up speaking with Alex.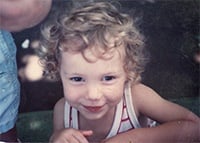 Communication skills are what Alex really brings to the Creative Company team. Finishing a Master's Degree in Communication, Alex understands the nuances of communicating in different media, the complexity of brand messaging, and the skills required to communicate effectively in a variety of contexts. After three years in social media marketing and branding, working with both large corporations and small businesses, Alex knows many businesses and brands have barely scratched the surface with their social media marketing.
The social media landscape seems to change daily. It's that sense of adventure, that idea that we can wake up tomorrow and experience a completely different context in which to communicate … That's what truly excites me!
Born and raised on the island of Maui, Alex moved to Oregon to complete her Undergraduate Degree in English and then to Ohio to complete her Master's Degree in Communication. Missing the coast, her family, and Willamette Valley wine, Alex moved with her two dogs back to Oregon. Though a book worm and avid learner, Alex has a real passion for health and fitness. In general, the Jill-of-all-trades title fits Alex's lifestyle.
With a background in communication and experience in social media marketing, Alex is adding another layer to Creative Company's tried and true marketing strategy. The future for Creative Company clients is bright… And social.