Marketing expert, brand guru.
As President, Jennifer Larsen Morrow leads strategy, planning and business development for the agency.
Creative Company has a long-standing reputation for delivering award-winning creative work driven by strategic thinking and marketing savvy. There's a reason for that reputation. Her name is Jennifer Larsen Morrow.
Brand guru extraordinaire.
Morrow's unusual combination of creative insight and business smarts guides a comprehensive, thoughtful program for each client. Thirty years of brand experience validates what works.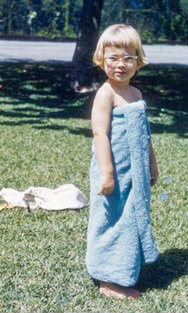 With a degree in business and training in graphic design, Jennifer oversees the work produced by the team. She also leads the company's marketing, project planning and business management. Jennifer's drive for consistent design and unified ideas were a focus long before "branding" became a buzz word.
Jennifer and Creative Company have demonstrated their knack for digging deep into the DNA of an organization. The resulting program tells the story, differentiates, and sets the foundation for growth.
Jennifer fights for what she knows is true, and if you listen, you won't be sorry. The results are always the same … Above and beyond anything you could ever hope or imagine.
—Kevin Kutcher, Canby Telcom
Clients in a wide range of industries have seen the impact Jennifer's passion for a great brand can make on their business.
Born and raised in Hawaii, Jennifer can often be found wearing Aloha shirts to work on Fridays … or on sunny days in the summer.
Speaking and workshops
Brand workshop leader
Praised for her deep thinking, Jennifer's passion for the big idea and the right strategy comes through in each meeting and every presentation. Her customized, half-day or full-day brand workshops provide leadership teams with focus and clarity to move their organizations forward.
Marketing speaker
Jennifer is also an accomplished marketing speaker. She has shared her unique insight at trade and business conferences locally, regionally and nationally. Download an overview of topics, experience and testimonials here.
Marketing mentor
As a marketing mentor, Jennifer collaborates with business owners and marketing teams to brainstorm, inspire and direct the marketing program. She helps in-house marketers see new opportunities and guide their brand for more response. Read more about mentoring programs here.
---
Ready to talk branding? Give Jennifer a call.