A marketing mix that works.
A brand comes to life where it appears, where the audience can touch, read, absorb, respond or connect. Choosing the best marketing mix for each brand and audience demands experience and skill.
Audiences drive the choice of communication tools
Your audiences have changed ... and are continuing to change at a rapid pace. It's tough to keep up. These stats may shake you up a bit ... and they show the rise of digital and a new framework for marketing.
How long did it take to reach 50 million people?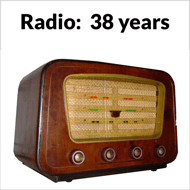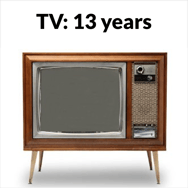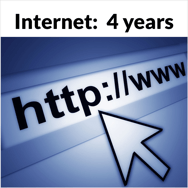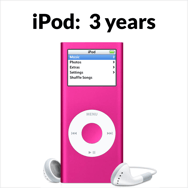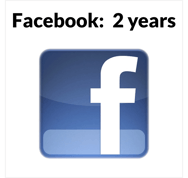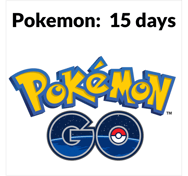 Digital has disrupted the "old" ways of marketing. Yet truths remain. Your audiences are still looking for an answer, to solve a problem, to satisfy a desire, to discover something new. Who they are will guide where they look, which will drive where the marketing mix begins. Why they're looking drives the message and the tactics used to reach them.
Marketing tools and tactics to fit the audiences
First, the targeted strategy based on audiences and points of choice. Then a carefully designed mix, customized for your organization, your audiences and how your sales process works. In today's digital world, a website is the center of your marketing.
We select and create each communication tool add to and integrats with the marketing mix. Each is thoughtfully designed to build the brand and reach the right people and inspire response.
Each program requires a unique mix of communications
Designed for your industry and your specific audiences, each brand program uses a marketing strategy focused on the points of choice — where your audiences will find you and respond.
From a range of marketing tools, we choose the marketing mix that will build your brand. We look beyond "this is what we've always done" to design a strategy that's future-focused, fits today's digital environment, and helps you stand out from your competition. Your target audiences will respond.
Bottom line? We'll recommend and produce the mix that works.
We'll choose and build the mix to reach the audiences you must reach to be successful. We'll build your brand at all levels, print to digital, online or in your hand.
Interested in a few other perspectives on marketing strategy? We've compiled a magazine on Flipboard. You can view it by clicking on the link below.
View my Flipboard Magazine.
---
For an overview of our five-point brand optimization methodology, visit our brand optimization page. There you can learn more about the Point of Choice, as well as Strategic Definition, Positioning, Implementation and Internal Adoption.
Download our brand optimization profile
Contact us to talk further about boosting your marketing results.